Hot Baths
Experience a wide range of health benefits through the variety of bath options
Spa Lei provides, such as the seawater, green tea and open air baths.
We maintain top-quality bathwater 24 hours a day to ensure you can relax and reap
the powerful wellness benefits.

Bulgama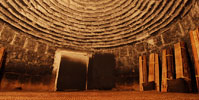 We use high-quality pinewood every day at 5 am for our Bulgama which
allows us to open the traditional sauna at 10 am at an optimal temperature.
The sauna stays true to the traditional Korean methods,
enhancing the functions of the whole body,
promoting metabolism, and relieving neuralgia.

Jimjilbang
The Jimjilbang is the best sanctuary to relieve fatigue from everyday life.
We offer three exclusive sauna rooms, red clay room,
charcoal room and salt room, each perfect
in its own way for detoxifying and rejuvenating minerals.